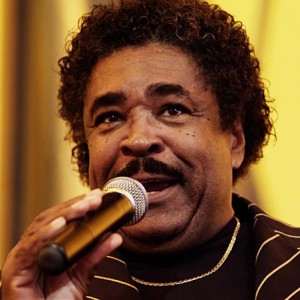 BOOK THIS ARTIST WORLDWIDE
George McCrae is a phenomenon, the "King," and the "Acknowledged Leader" of the soul revolution! George McCrae's talents go much deeper than a flash in the pan-one time super star, his unique style, his universal appeal and his devotion to perfection have placed him in the position of continuing popularity in more then 82 countries for nearly three decade. Talent has taken this popular performer on three world tours with critics raving at every performance and audiences screaming for more.
Since his smash hit "Rock Your Baby" rocketed him to fame in 1974, George has set the music world on fire with hit after hit. Two platinum singles, two platinum LP's and fourteen gold records. Top music awards from all over the globe have attested to this amazing vocalist's popularity and talent.
George McCrae, the innovator, spearheaded the whole "Miami Sound" which became the nation's disco taste and the record that set the standard for every other pop recording artist to follow was "Rock Your Baby." Certainly the record of 1974 around the world, that one song sold in excess of 52 million copies making it one of the biggest selling pop records in history. Voted the "No. 1 Single of the Year by Rolling Stone Magazine, Record World, British's Cash Box and the Dutch Music Poll. "Rock Your Baby" remained a number one hit on the charts in more than 82 countries for months.
George received the coveted "Luxembourg Golden Lion Award for outstanding Achievement by a Foreign Artist in Germany," (Frank Sinatra is the only other U.S.A. Recipient of this award). George was a 1974 nominee for the Best Male R & B Vocalist at the prestigious National Academy of Recording Arts and Science.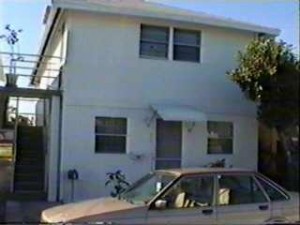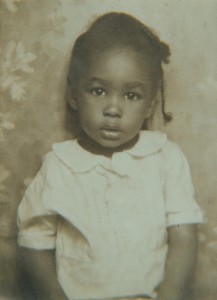 The power of a super hit record to create international stardom for a new artist has never been more clearly evident than in the case of George McCrae.
Born the second oldest of nine children on October 19, 1944 in West Palm Beach, Florida and the son of a retired policeman, George McCrae had his first singing experience in church at the age of six.
As a teenager he sang with the Roosevelt High School Glee Club and eventually formed his own group, the Jivin' Jets, before joining the U.S. Navy in 1963. Back on civilian street, four years later, George sang in clubs and lounges around Florida and after seven years of modest musical success and a couple of records, enrolled in college to study law enforcement. But music was still on his mind and he decided to record "Rock Your Baby" as one last shot. It hit the charts like a tidal wave.
The man who zoomed to the top with his simple, sexy, hypnotic rendition knows that one hit, no matter how tremendous, is not the sole basis for a career. Hot on the heels of this phenomenal hit, "I Can't Leave You Alone", "I Get Lifted" and "You Can Have It All" (singles pulled from the LP "Rock Your Baby") sustained George's spot at the top of the international pop charts. No longer categorized as just an R & B act, George continues to break his records successfully with the audiences of Europe and other Countries before they ever cross over to hit the R&B (dance) and Pop charts in North America.
His second hit album entitled "George McCrae" sustained his prominence with block busters such as "It's Been So Long" and "I Ain't Lyin" established George as a versatile performer and lead to further global tours. His other chart smashes include "Sing A Happy Song" and "Honey I."
Again, in 1979 on the crest of his popular LP "We Did It", George toured Britain, Europe and the Middle East.
And what since1980? A self-imposed semi-retirement. "I wanted just to take it easy, because since 1974 I was on the road. I wanted a break to give me time to get myself together and spend time with my family and everything", admits the handsome vocalist.
In 1984, George was back on the music scene with a new sound, from his new LP "One Step Closer" and single of the same name reached the no.1 position contemporary charts in Canada and top 75 charts in England and Holland.
The ball started to roll again, in 1987 George re-recorded "Rock Your Baby" and instantly, he was back in the European dance charts.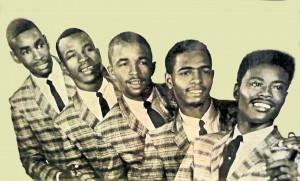 Now it all happens again. George has been co-writing and co-producing new music: a platinum sound – the "McCrae sound," the sound that the fans have been begging for – smooth -soulful – sensational. New songs, new records, new sound, with just enough of the original magic to guarantee George McCrae another decade of worldwide stardom.
A George McCrae's CD, LP, "With All My Heart" was released in July 1991, on Magnif /Dino label, Germany. The first single, "Breathless," hit the top 20 dance charts in Europe. In 1994 he did it again with his CD, "Do Something," in which the title single went top 10 in Belgium, Luxembourg and The Netherlands.
In America, Castle Mountain Records released a CD "America Red, White and Blue" on George McCrae in the spring of 2004 via telemarketing. This CD consisted of all new material.
In 2009, it's "Time for Change", the new CD title with a new sound, was released. George co-produced four of the songs on this CD with Rick Finch, former producer and bassist of KC and the Sunshine Band, in Miami and Altamia Springs, Florida. The other six songs were recorded in Germany, with producer Et Cetera. "Time for Change" is released on Akasa Records, Germany with the new single release "Queen Of Clubs."
Yes, George McCrae does it again! He is the "The Disco Pioneer," "The King of Disco Soul Dance Music."
Look at George McCrae 2013. New Footage out now with the legendary Ronnie Canada special featured gast: Gerard Joling Special support act: Francesca Romijn.

Official website: George McCrae