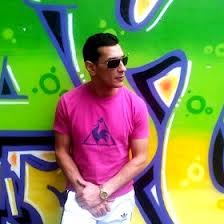 BOOK THIS ARTIST WORLDWIDE
DJ Brasileiro (Cristiano Da Costa) was born in Sao Paulo. He grew up the Netherlands and started on young age.
1996 he started to play "on my room behind doors" after this a few years he didn't play.
In 2004 he moved to Spain and played in some clubs on the Costa Brava. In 2009 he start to play in the North of The Netherlands and did a talent show with good success.
2011 He played on the party Be Delicious, Last Minute Summer Event (2012), also he is was resident DJ for Samba Cruise Rotterdam. On international field he played in Kiev (Ukraine) and soon also Spain and Brazil!He played on stage whit Jordy Dazz,Dj Pavo,Dj Gizmo,Reactivator.
Dj Brasileiro is back whith all kinds off music styles Trance,Techno,Dirty house Feel the Brazilian way…………
Listen now: https://soundcloud.com/dj-brasileiro
Social Media:
Fanpage: https://www.facebook.com/brasileiro
Twitter: https://twitter.com/DJBRASILEIROOOO
Webpage: http://www.fandalism.com/djbrasileiro/b2PV
https://www.youtube.com/watch?v=ybgEmO5_c8A