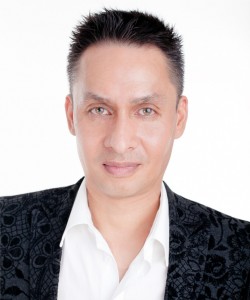 BOOK THIS ARTIST WORLDWIDE Exclusive
Some people are born to make music. Mixtailes, is one of those extraordinary people.
With complete dedication and natural discipline he mixes, remixes, writes, plays and produces. This artist is authentic and determined.
He transforms music while mixing and remixing songs into something you want to hear, based on sound, tone colors and heart.
Mixtailes biography
What started as a 'normal' love for music developed into an incurable addiction to making music and mixing tracks. Transforming music into tracks with his own sound. Music as he thinks it should sound.
He was 10 years old when he started listening to the radio. Especially the Dutch radio show the Soulshow inspired him to start mixing. Listening to Soulshow´s item ´de bond van doorstarters´ he learned how to mix tracks using his record brush. No pitch control on his turntables at that time!
The inspired youngster thought: "Oh yeahh, that's sounds good! I can do that!" And so he did.
Finally, he made a mix tape, gave it to the manager of the local disco Frascati in Stadskanaal – the Netherlands. The manager was lyrical and almost immediately offered MrJay the DJ job. At that time he was 14 years old.
There was no way back. His love for music changed forever and became a NEED to make music.
Mixtailes: Righthere, Rightnow! He mixes, remixes, writes, plays and produces for others and for himself. Creating the good stuff!
MixTailes
MixTailes is not just a name. It represents the urge to do whatever feels good at any given moment. Electro, Dirty, Trance, Disco …whatever… whenever …fulfilling your mood! As long as it's uplifting, it's GOOD! Not only concentrating on House music, but also on Funk, Reggae or even producing music for a Dutch level A artist. As long as It's uplifting… Music is fun! It should bring you joy! Why stop at one style?
Social Media:
Fanpage: Facebook
Twitter: @mixtailes
Webpage: mixtailes.com
Podcast: Itunes
RELEASES

Jockeyboys ft. Nance – Higher (MixTailes ReLove)
——
Andy Ztoned ft. Lexxxi – Up High (MixTailes ReLove) Buy on Beatport
—–
Ronnie Canada ft. MixTailes – Fix This Economy (Buy on ITunes)

——-
Diego Levatto & MrJay (MixTailes) ft. Luz Maria – Dame Vida (Dutch Mix)