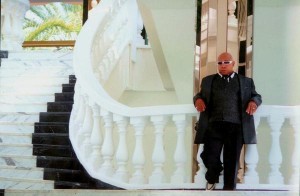 BOOK THIS ARTIST WORLDWIDE Exclusive
Ronnie Canada Is a very professional and seasoned entertainer.
He's had the pleasure of working and singing with some of the biggest name acts in the world. PHOTOBOOK AND MEDIA / DOWNLOAD LINKS
He started out as a roadie sound technician and hairdresser and driver for a group called: S.O.U.L.(Sounds of Unity and Love) :that are considered as one of the biggest cult groups in the world.
The members of S.O.U.L.was Gus Hawkins on sax lee Lovett on lead vocals and bass Walter Winston on lead vocals and guitar Paul Stubblefield on lead vocals and drums Larry Hancock lead vocals and keyboards and Bernard Belayed Taylor on lead vocals and guitar.
These guys were all songwriters and composers and he learned so much from each and every one of them. And there were other members in the band as well Johnny Reese piano Chico Chavez percussion Lefty Riley drums Steve foster drums Tony Cook trumpet and lead vocals.
When they broke up he started to work for Larry Hancock with a group called truth they were managed and produced by the legendary The O'Jays, Eddie Levert, Walter Williams, William Powell and Bobby Massey.
He was then put on payroll and employed by the ojays personal company it was called S.O.C.records in Cleveland Ohio.
He later became a member of the Crawford road Christian Church Choirand with a gospel group that was formed by the churches minister the then rev. Who is a bishop now Robert Hubbard, who was a member of the legendary Raymond Rassberry singers.
Then while at Crawford road he got into the arte, he joined the Karamu House which is a very well known black repertory theatre. While performing at Karamu House he got his first professional break as a singer with the legendary Sly Slick and Wicked.

Sly Slick had already had three top albums under its belt and had been managed and produced by the legendary godfather of soul Mr. James Brown. Who had also been produced and managed by the legendary Ojays.
Ronnie Canada James Brown tribute for 2 years in Las Vegas
He recorded his first record ever with them with Ronnie as lead vocalist it was a Tony Bennett song entitled "Because of You" it was recorded as a disco version, because at the time Donna Summer was hot. But it didn't get released the producer and owner of the company was no other than the legendary Mr. Carl Muduri. Who was the producer of Wild Cherry's entitled: "Play That Funky Music (white boy).
He recorded a record entitled: "All I Want Is You " on epic sweet city records 1979 and it's since been re-released twice on expansion records. He was one of the group members of Sly Slick And Wicked this was out In 1979 And Again In 2005 on Expansion Records Out Of London England. This was the same Record Label And Company as the Wild Cherry.
London on their compilations soul togetherness 2005-2007 and he is also the lead vocalist on a record entitled: " Never Stop Loving You "by a group called Caviar.
It was released in may of 1982 on Survivor Records Miami Florida Caviar was Ronnie and the original Harold Melvin and the Blue Notes members John Sweet, John T. Atkins and Mr. Lawrence Larry Pop Pop Brown, Tony Sharp, Maxx Goodie and Valarie Rouse.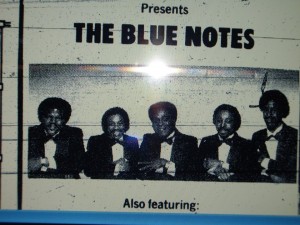 Valerie Rouse is now a minister and has a gospel award winning album out under the name of Valarie Grace.
He later performed with a group called the ink spots another group called Omari. Who was the backing band for the legendary Ms.Betty Wright, who he had the opportunity of singing a live duet with.
With Omari he had a record out at the time entitled: "After Loving You ".
This was the group that he first got his passport to travel with to play in Bogota and Medellin Colombia and he also performed on the biggest national television show there called the: "Jimmy Salcido" show and after Omari.
He joined Bobby Ruffins "Drifters" in 1985 and it took him to Spain for the very first time in his life. He performed in Palma de Mallorca for six months working in the Casino Mallorca and Ibiza.
He then returned to Miami in October 1985 then he went to Acapulco Mexico on January 1st 1986. He had a three month contract with the Drifters. After that he then returned to Palma de Mallorca in April of 1986. Because of the end of the season in the casino Mallorca, he returned to Miami. There he recorded his first solo record entitled: "I Don't Believe It" for AJ's records Miami
It was released in May 1987 and it was just re-released on Boogie Times Records. Coming out of Paris France in 2008. Now he has so many records out it would take another three days to tell you everything.
Also has the remastered version of his album caviar featuring Ronnie Canada out now on Essential Media Group Records out of Hallandale Florida from Miami. There have been numerous brand new releases for Ronnie all through 2009 right up until this present day.
He has appeared on two of the legendary superstar DJ. producer and former A&R man Judge Jules 2009 albums entitled: " Bring The Noise Singing "the first track on the album entitled: " Got to Be Heard "released on Maelstrom Records.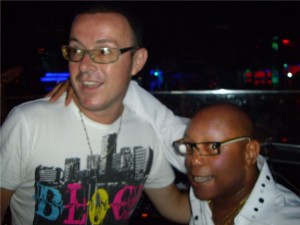 And also on the Gatecrasher 1993-2009 compilation album also produced by Judge Jules out on Warner TV. Records.
Ronnie had 7 brand new releases out on Daddy Funk 45 Records back to back also in 2009 and check out his latest release of Rachel Ellektra featuring Ronnie Canada stand tall on Axis Trax and out now.  Rachel Ellektra FT. Ronnie Canada – Stall – As played by Judge Jules on BBC1
On Essential Media Group Records once again Ronnie is the lead vocalist of" Baby Squeeze Me" by Blazing Black Fire who also had a world cup anthem out earlier this year from April 15th with Blazing Black Fire's, welcome to the 2010 South African world cup.
Now in 2012 there are also been two more Edwin Starr albums released that Ronnie is singing on and a past release of Mike Ballards entitled: " Tight Jean " and which Ronnie wrote part of and is the featured lead vocalist.
Listen to: The Final Part Of the Radio Interview Ronnie Canada With Elijah Hall On Colourful Radio London England UK 2010
Brand new release "Fix this Economy (2012) " which is the title of Ronnie Canada's new hit song.
The famous pop singer cries out to politicians to fix the financial crisis the world is experiencing right now and which is especially hard for the average person. This song is made in collaboration with DJ MrJay MixTailes.
Canada states: "Everybody knows that this economy is taking a turn for the worse. It is terrible that the average Joe cannot find a job. There are people who cannot even buy food for their children! And of course the … Health Care. "
I hope that this song will be the wake-up call! Ronnie Canada choose to shoot the video clip to "Fix this Economy" in The Hague were the heart of the Dutch government is. He choose this location because he was very impressed by the organization of the recent Dutch elections.
All facts were checked. Thus forcing politicians to be open and honest. The song "Fix this Economy" is simultaneously released in the USA and the Netherlands on the night before the presidential elections in the USA. Ronnie Canada wants the world and both the future president of the United States and the new prime minister of the Netherlands to start thinking.

THIS MAN IS LEGENDARY NEED WE SAY MORE?